School Philosophy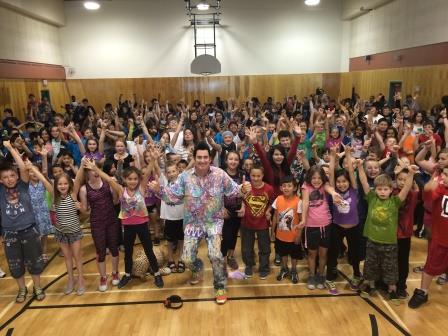 Mayfield School is a caring, inclusive school that strives for excellence in its aim to serve the intellectual, social, emotional and physical aspects of each individual while fostering self-esteem, dignity and uniqueness. There is a fundamental belief that individuals have different strengths as learners and staff endeavors to meet these needs on an individual basis. Citizenship is promoted through the nurturing of a strong sense of community with a supportive and collaborative relationship between students, staff and parents.
Mayfield School is a "Safe and Caring School."
The Goal of a Safe and Caring School
Members of a safe and caring school model socially responsible and respectful behaviours so that learning and teaching can take place in a safe and caring environment.
What is a Safe and Caring School?
A safe and caring school is a place where staff, students and parents create a shared vision based on collective safe and caring values. It is a place where everyone treats others fairly, with respect and kindness, and acts in a socially responsible way. The members support and care for one another so that everyone can succeed both in school and in life. Adults learn how to be effective role models, and children and youth learn to appreciate one another's differences. Everyone has a role to play in creating a safe and caring environment.
The Society for Safe and Caring Schools and Communities aims to teach students respect and build a sense of responsibility to the community. The programs affect a child's total environment by assisting adults both in and outside of the school to model pro-social behaviours and skills including: bullying and violence prevention, anger management, conflict resolution, and respect for diversity. Programming is based on these fundamental concepts:
non-violent values and behaviours must be taught and reinforced consistently by the important adults in a child's life,
integrating safe and caring principles into the school curriculum and reinforcing them in the school, the home and the community teaches children to apply these values to all aspects of their lives,
children and youth who feel safe and cared for are predisposed to learning,
children and youth need to take responsibility for regulating their own behaviour,
adults influence children's behaviour through modeling, and
children and youth are the responsibility of all adults within the community.
Expectations for a Safe and Caring School at Mayfield
Respect Ourselves
Respect Others
Respect Property
Student Rights and Responsibilities Documents
Student Rights and Responsibilities Documents